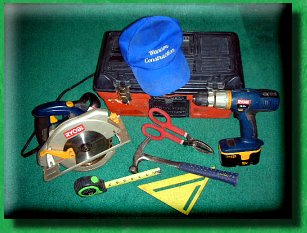 Founded in 1988,Vancor Construction is a locally owned and operated California State Licensed Specialty Contractor. At Vancor Construction, we pride ourselves in providing quality services at dependable and affordable prices. Bonded and insured with over 35 years of experience, and offering a variety of different services. we strive to insure your project will be completed in a timely manner, with your satisfaction as our primary goal. Skilled workmanship which comes from years of experience will also ensure a completed project you can be proud of.
Although we are based in the Antelope Valley, we have worked throughout Southern California providing home improvement, new construction and subcontracting needs for a multitude of satisfied customers. We believe in a friendly, ethical business relationship with all with whom we encounter and do business with.
Reliability for your present, and future needs is one of the many reasons for choosing Vancor Construction. We have been there in the past, and will be there in the future. Not here today and gone tomorrow, a company you can trust and depend on. After all, honesty is the best policy.
New Vancor Construction Photos and Information Page Up
CLICK HERE
To See!